Each Tuesday I join ohamanda and post a top ten list. The list might be tips, crafts, hints, favorites, or anything that sparks my interest. Enjoy!
I've been battling a sinus and allergy cold since Sunday. No fun. But, in-between NyQuil induced naps and Kleenex runs, I've found some really yummy sounding recipes that would be perfect to try once I'm feeling better. Just click on the image or title to get more info.
(All recipes found through Pinterest, because, seriously, I'm an addict)
1. Curry Noodle Soup because I want something I'm going to be able to taste even with a stopped up nose. Plus, the seasonings and spices in curry are good natural decongestants.
  2. Roasted Garlic and Tomato Soup: because it's soup, and who doesn't like a good soup when they're sick? Plus, again, garlic = great decongestant!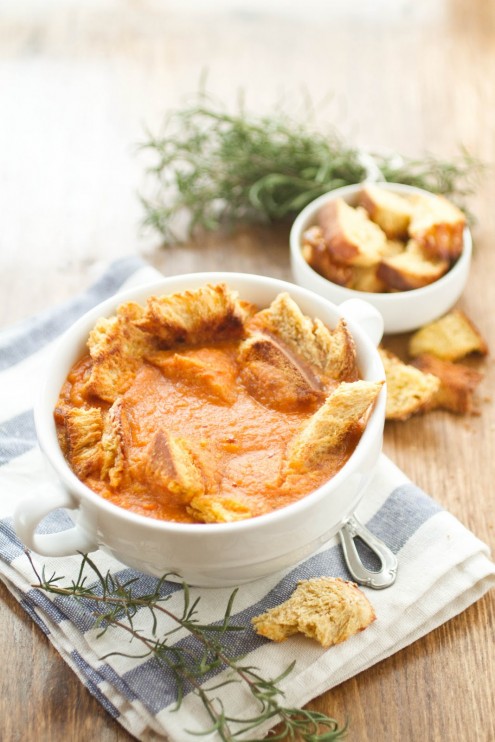 3. Carmelitas: um hello, did you look at that photo? Gotta LOVE some oozing caramel!
4. Crock-pot BBQ Chicken: easy meal without all the fuss. Perfect for when you're not feeling up to par.
5. Cheesy Quinoa Bites: Yummy Goodness in Bite Size!
6. Broccoli Cheddar Soup: Can we just pause a moment and admire the deliciousness that is cheesy soup?
7. Coffee Milkshake: so I know that if you're running a fever, you should avoid dairy products, but this coffee milkshake sounds sooooooo good right now!
8. Brown Sugar and Garlic Chicken: so easy! so good!
9. Spaghetti with Roasted Tomatoes, Garlic and Pancetta: because I'm craving summer foods and fresh tomatoes…
10. BLT Bites: again, all the goodness in a tiny little bite – give me a whole tray and get out of my way!
What about you, do you have any recipes that you love when you're sick?
Related posts: